Columbus DUI lawyers and criminal defense attorneys
Our Team Has
Your Back.
FREE CONSULTATION / 24 HOURS A DAY
(614) 500-3836
Why Hire Us
Why Hire Us?
We're Award Winning
Our standard of excellence is fueled by a desire to protect your future.
5-Star Reviews
"BEST LAWYER EVER…I'm very happy with their service and would recommend him to anyone in need of a attorney!"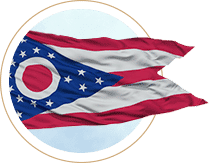 Columbus DUI Lawyers and Criminal Defense Attorneys
At Luftman, Heck & Associates, our highly skilled Columbus criminal defense attorneys and DUI lawyers know full well that when you are facing any criminal charges, your freedom, reputation, and in many cases your future is on the line. It is imperative that you speak with an experienced and dedicated attorney who knows what you're going through and how to successfully advocate on your behalf. As a criminal defense law firm based in Columbus, we provide clients throughout Franklin County and central Ohio with high-quality, aggressive defense when they need it most. From DUIs, drugs, assault, and any felony or misdemeanor in between, we have likely represented someone in a similar situation and our extensive experience will help us better represent you.
Call us at (614) 500-3836, or submit a request online and let us explain how we can fight for you.
Other Types of Cases We Handle
Understanding the Legal Process & Penalties
The criminal justice system in Ohio is intimidating, and when you're facing charges, you obviously have enough to worry about. The decisions you make regarding your case are extremely important, and there will be a lot of factors to consider. When you are represented by Luftman, Heck & Associates, you can be sure that our Ohio DUI lawyers and Columbus criminal defense attorneys will provide you with comprehensive guidance at every step.
At this point, you may be under investigation or already charged with a crime. You may have an arraignment scheduled or have pressing questions about your options.
Please select between the two options below to see how your case may progress:
1. Fines
If the police believe there is sufficient evidence to suggest that you committed a crime, this is called "probable cause" and law enforcement will use this standard to place you under arrest. Once you are in custody, you will be entered into the system and typically questioned, to gain more evidence and strengthen the case against you. This is where the right to speak with an attorney is imperative. By retaining a skilled lawyer early, you can ensure this process moves along appropriately, and your rights are not violated.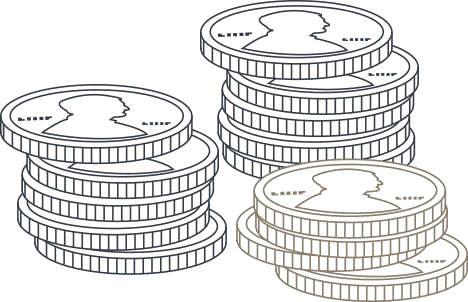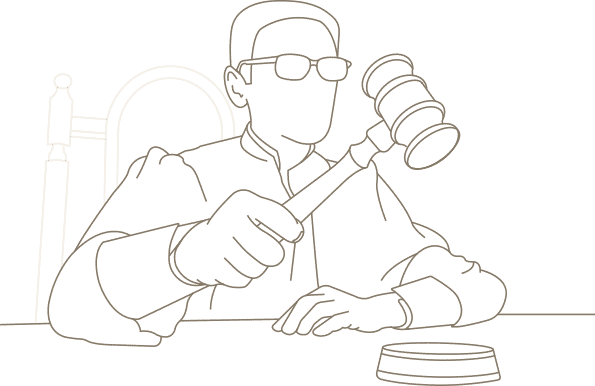 2. Sentencing
After someone is convicted or pleads guilty to a crime, a judge will impose a punishment based on several factors, including the nature of crime in question, reports by the defense and prosecution, and statements from any victims or family members. The sentence you receive can involve fines, incarceration, probation, treatment programs, house arrest, or any combination of these. While a judge has a fair amount of discretion in sentencing, there can also be mandated minimums. By working with a Columbus criminal defense attorney, you can present a case for a lighter sentence, lower fines, probation, or any other alternatives.
3. The Impact on Your Record
Unfortunately, when someone is convicted and completes the terms of their sentence, it is rarely the end of the road. Criminal convictions will typically remain on your record forever, with damaging consequences to your long-term employment, financial well-being, or even a social stigma. For example, employers will normally shy away from hiring someone with a theft conviction or DUI if the position involves handling money or driving. Additionally, securing suitable housing and financial assistance for school can be hindered depending on your record. That makes it important to carefully consider all your options with our Ohio DUI lawyers and Columbus criminal defense attorneys to understand what a conviction means in the long run.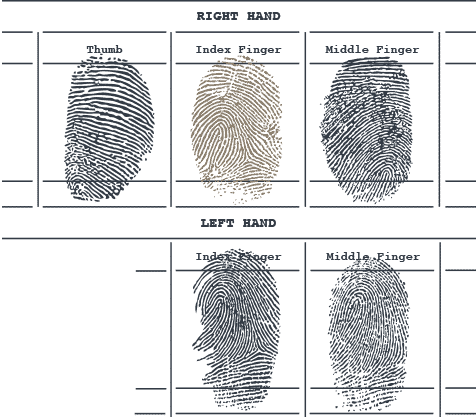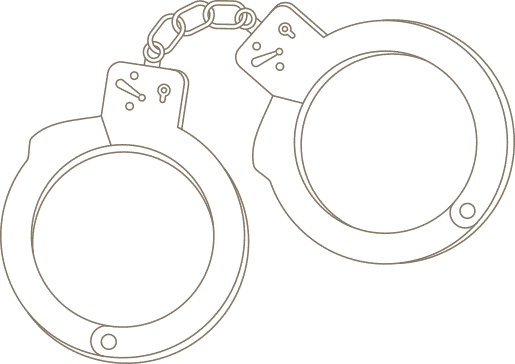 4. Misdemeanor & Felony Sentencing in Ohio
Ohio divides criminal activity into two distinct classifications, depending on the nature of the offense and its severity: misdemeanors and felonies. While both types of criminal charges are serious and should always be addressed effectively with experienced legal representation, felonies are generally considered to be much more serious than misdemeanor-level crimes. For instance, a felony conviction can result in considerable prison time, but a misdemeanor only allows for sentences to be served in local or municipal jails.
We have provided the general guidelines for sentencing between felony and misdemeanor crimes below, but this does not include the additional, collateral consequences of either conviction. For example, if you are convicted of a misdemeanor DUI, an administrative license suspension can often mean losing your job and any resulting hardships. Also, a felony sex crime conviction will likely mean registration as a sex offender and an inability to live in certain areas.
Ohio Felony Sentencing
Degree
Prison Time
Maximum Fine
First-Degree
Three-11 Years
$20,000
Second-Degree
Two-eight Years
$10,000
Third-Degree
Nine-36 Months
12-60 Months*
$7,500
Fourth-Degree
Six-18 Months
$5,000
Fifth-Degree
Six-12 Months
$2,500
*Depending on type of third-degree felony charge
Common Pleas Courts only handle felony cases. In Ohio, an F5 is the least severe felony charge, and an F1 is the most severe. The penalties (prison, fines, etc.) increase by the degree of felony you are charged with.
Ohio Misdemeanor Sentencing
| Degree | Prison Time | Maximum Fine |
| --- | --- | --- |
| First-Degree | Up to 180 days | $1000 |
| Second-Degree | Up to 90 days | $10,000 |
| Third-Degree | Up to 60 days | $500 |
| Fourth-Degree | Up to 30 days | $250 |
| Fifth-Degree | None | $150 |
Municipal Courts only handle misdemeanor cases in Ohio, a minor misdemeanor is the least severe charge, and a first-degree misdemeanor is the most severe. The penalties (jail, fine, etc.) increase by the degree of the misdemeanor.
Meet Our Attorneys
Awards & Accredidation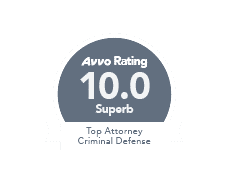 We have a 10.0 superb Avvo rating as a Top Attorney in Criminal Defense. Avvo allows attorneys to be rated by peers and clients.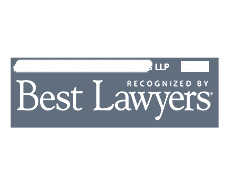 Luftman, Heck & Associates was recognized by Best Lawyers in 2018. Best Lawyers. Best Lawyers recognizes attorneys and law firms that excel in their fields.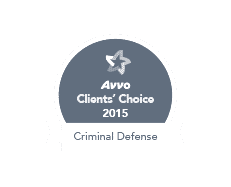 In 2015, Luftman, Heck & Associates was given a Clients' Choice Award in Criminal Defense by Avvo.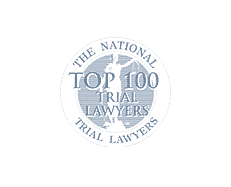 The National Trial Lawyers has rated our attorneys as Top 100 Trial Lawyers in the United States.
Martindale-Hubbell gave Luftman, Heck & Associates a preeminent rating in 2016 for ethical standards and legal ability.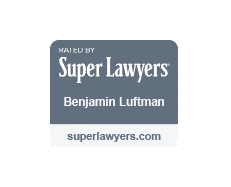 Attorney Benjamin Lutman has been rated by Super Lawyers as a lawyer with a high-degree of peer recognition and professional achievement.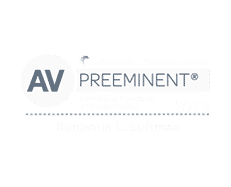 In 2013, attorney Benjamin L. Luftman was rated by LexisNexis and Martindale-Hubbell as being preeminent in his field for ethical standards and legal ability.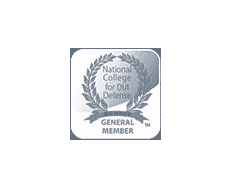 Luftman, Heck & Associates is a member of the National College for DUI Defense. They focus on protecting the rights of those who have been accused of DUI.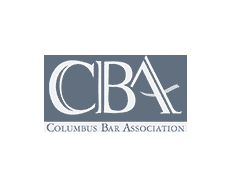 Luftman, Heck & Associates is a member of the Columbus Bar Association, which is a group of professionals focused on law in the Central Ohio area.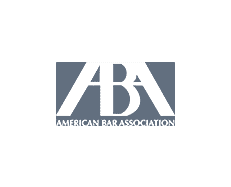 Luftman, Heck & Associates is a member of the American Bar Association, one of the world's largest voluntary professional organizations for attorneys. Luftman, Heck & Associates was rated as some of the Best Attorneys in Columbus by Expertise in 2017.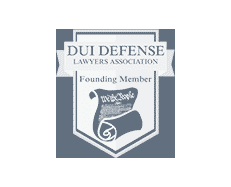 Luftman, Heck & Associates is a founding member of the DUI Defense Lawyers Association. We are dedicated to working with those who have been charged with DUIs.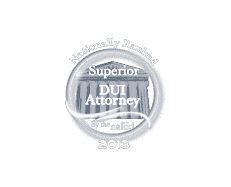 We are a national ranked Superior DUI Attorney as of 2013. We focus on people who have driven under the influence of who have been accused.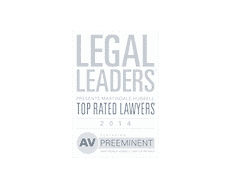 In 2014, we were rated by AV Preeminent as legal leaders and top rated lawyers who fight for clients throughout the legal process.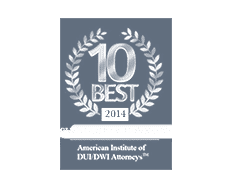 LHA received a recognition of 10 best cilent satisfaction from the American Institute of DUI/DWI Attorneys in 2014. We focus on providing the best servie to our clients.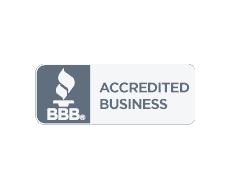 Luftman, Heck & Associates is a Better Business Bureau (BBB) accredited business. We provide clients with exceptional service and value.
We are members of the Ohio Association of Criminal Defense Lawyers (OACDL), where we represent a strong defense for those who have been accused.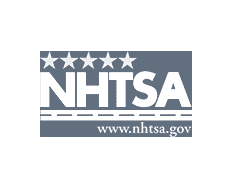 Luftman, Heck & Associates is a member of the National Highway Traffic Safety Administration. We focus on safety in our community and reach out to help when possible.
Why Hire Us?
1. We pride ourselves on being accessible
Our clients have our cellphone numbers. If you have a question, you can reach your attorney directly without going through an assistant. From there, we will evaluate every possible option and offer practical and attainable solutions to any legal issue you're facing.
2. Hear What Our Prior Clients Say About LHA
I will be passing the word on about Luftman, Heck & Associates. Ben was a very, very kind man. Tell him I will never forget about how much he did for me. Best of wishes."
Thank you so much for all of your help! You all are the best. So thankful:) Your firm saved my son's life!!"
My case went well – I couldn't have been more pleased with the services provided. I have recommended your services to several of my friends."
Ben did an excellent job, and the case was dismissed without court charges yesterday. Couldn't ask for anything more than that. Thanks again."
3. We offer focused and aggressive representation to every client
Watch this short video to learn more.